Get a Wall Air Conditioner in Greater Montreal
Confort Expert offers you quality, high-performance wall-mounted air conditioners that are accredited by the Standards Council of Canada, and our installers are trained according to the most stringent requirements on the market. But before buying or installing an air conditioning wall unit, don't forget to make the necessary checks beforehand (see article from the Régie du Bâtiment du Québec).
Modernize your home
Replace obsolete and energy-intensive equipment to increase the performance of your wall-mounted air conditioning installations. At Confort Expert Inc. enjoy our wide range of wall-mounted air conditioning systems for the Montreal and South Shore region. Our versatile, diversified and professional team is ready to give you expert advice.
Intelligent systems
Program and automate your wall-mounted air conditioning in a simple and centralized way to have absolute control over the climate of your home. Benefit from sustainable and efficient technology that meets the highest quality standards on the market. We offer you simplicity of use for all your projects and updates, without having to rely on complex technologies.
Expertise, know-how and technical support
Confort Expert Inc. only offers you brands that are recognized in the residential air conditioning market. Our products are adapted according to customer requirements and offered according to their specific needs. Our team will answer all your questions and ensure better energy efficiency of your equipment.
Choosing the right wall-mounted air conditioning
Here are some important criteria to consider:
The quality of the device and service
The guarantee
Installation by a contractor with the required licenses
The power
Energy efficiency
The price
The noise level
Air quality
The interview
We have the knowledge and expertise to help you select wall-mounted air conditioning. At Confort Expert Inc., we have unique expertise to assist you in implementing the best maintenance and control practices for your equipment.
Design, programming and customization
Confort Expert Inc.'s strength lies in its attention to detail, offering personalized service and superior quality wall-mounted air conditioners so that you can take full advantage of your home in Montreal or on the South Shore. We are committed to all stages of selection in order to exceed your expectations. Whether during the construction or renovation of your home, Confort Expert Inc. will guide you in choosing the best solutions.
Want to know more? Contact our team.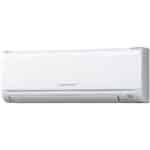 MITSUBISHI ELECTRIC
Japanese technology, very high performance, reliable devices
Silver
Gold
Platinum
Comparative specifications table
Limited warranty: parts/compressor/labor
External noise level (comparative for 12000 BTU)
TRES (SEER) up to... (comparative for 12000 BTU, combined)
Reliability and performance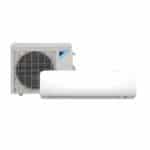 DAIKIN
Japanese technology, world leader in air conditioning
Silver
Gold
Platinum
Comparative specifications table
Limited warranty: parts/compressor/labor
External noise level (comparative for 12000 BTU)
TRES (SEER) up to... (comparative for 12000 BTU, combined)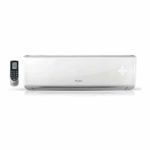 GREE
Largest distributor of wall units in the world, excellent value
Silver
Gold
Platinum
Comparative specifications table
Limited warranty: parts/compressor/labor
External noise level (comparative for 12000 BTU)
TRES (SEER) up to ... (comparative for 12000 BTU, combined)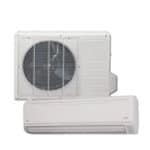 Silver
Gold
Platinum
Comparative specifications table
Limited warranty: parts/compressor/labor
External noise level (comparative for 12000 BTU)
TRES (SEER) up to... (comparative for 12000 BTU, combined)