Interest Free Financing
36 months
Promotions
Take advantage of our exceptional offers!
Government grants for your heating and cooling systems
Since adding or replacing a heat pump, air conditioner or heating system usually brings you significant energy savings, the provincial government offers a variety of subsidies when you make eco-friendly purchases!
Last year alone, Confort Expert handled more than 1,000 grant cases for air conditioning, heating and heat pump systems in Montreal. Since certain conditions must be respected, it is very important to be well informed and to trust professionals. At Confort Expert, our representatives are extremely well trained in the field and will be able to give you the right information for your possible eligibility.
Here are the main government assistance programs: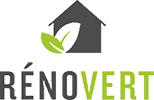 THIS PROGRAM IS NOW FINISHED AS OF MARCH 31, 2019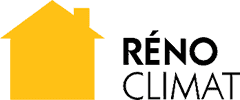 The
Rénoclimat
Provincial Grant is available when you choose an ENERGY STAR qualified heat pump *, whether it's a replacement or a brand new installation. Note that a blower door test (or airtightness test) is required to determine your eligibility.
* Certain conditions apply.

The Government
Chauffez Vert
program encourages the replacement of oil or propane heating systems or water heaters with a less polluting (usually electric) system *. Depending on the case, the rebate can reach up to $ 1275 for a heating system and $250 for a water heater (for a single-family home).
* Certain conditions apply
.
Thinking of changing heating, air conditioning or heat pump systems in Montreal? You could save big money by informing yourself for one of these grants!
Check your eligibility