Air Duct Cleaning Services in Montreal

Dust, dirt, and other harmful pollutants can accumulate in your air ducts, and contribute to the development of bacteria, viruses, fungus, and other organisms.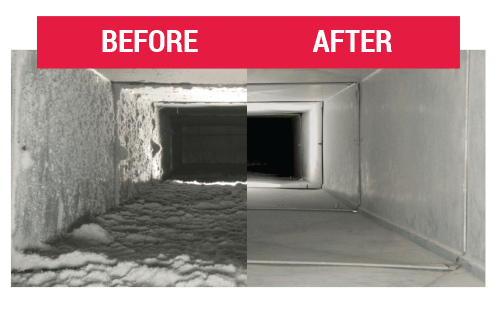 Methodology
Brushing with pneumatic or mechanical brushes and / or thorough cleaning with compressed air nozzles.

Recovery of residues with a commercial vacuum cleaner on the truck.
---
Disinfection
Diffusers and return grilles will be washed with a vegetable detergent and disinfectant.

The ducts will be disinfected with a non-toxic antifungal and antibacterial product approved by Health Canada.
STARTING
AT
449 $ !

(plus applicable taxes) 
A regular cleaning of your air ducts is essential to ensure that your home's indoor air quality is healthy.
Poor indoor air quality can affect your health, comfort and well-being.
---
Make an appointment today with our energy experts!