Wi-Fi Thermostats in Montréal – Smart Energy Management
Are you planning to install a thermostat at your property? If yes, consider choosing a Wi-Fi thermostat over a regular one. By installing this device, you can control the temperature in your property from your smartphone irrespective of where you are. Count on Confort Expert when you want to install Wi-Fi thermostats in Montréal. Along with improving your level of comfort, this system has convenient features such as remote access that helps you save time and money.
Whether you require a new thermostat or you want to increase the current efficiency of your home, get in touch with our trained and equipped team. We are committed to help you with all your heating and cooling needs.
Smart Thermostat Installation Services
At Confort Expert, we understand that smart thermostat devices have a significant role to play in helping you achieve optimal comfort at home. We offer a wide range of options that cater to your unique needs. We supply and install smart thermostats. Our friendly staff will help you choose the perfect system based on your requirements.
Honeywell's Prestige® IAQ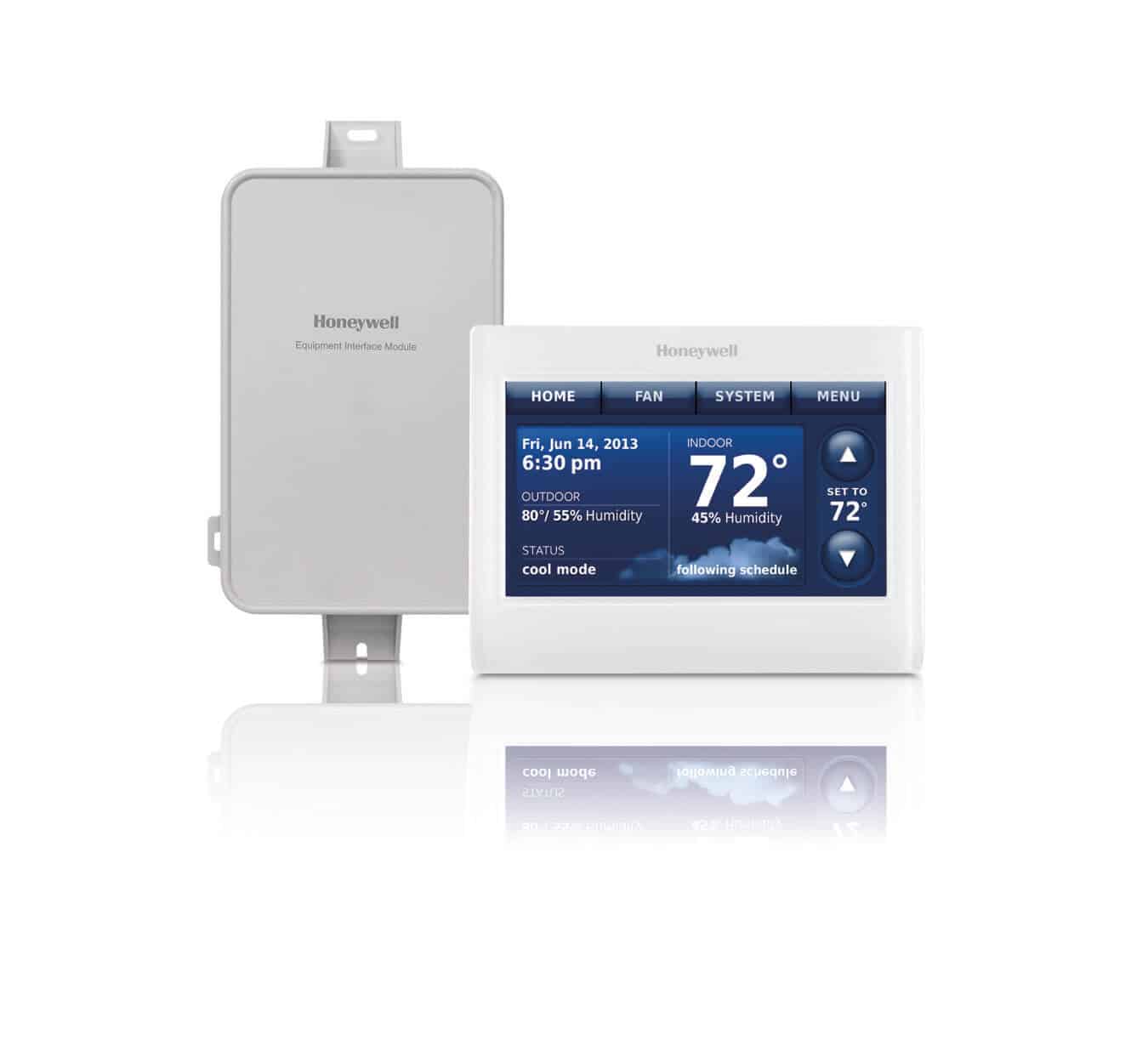 The Prestige IAQ from Honeywell Home is the right choice for you when you want to control your home's heating and cooling system remotely. It also helps in reducing your heating and cooling costs. With the robust RedLINK wireless capabilities; this smart system caters to all your residential and light commercial HVAC needs. Some of the features include:
ENERGY STAR® certified
5-year warranty
Selectable staging options
Residential and light commercial use
Assignable outputs for indoor air quality and staging control
Customized service reminders
User Interaction Log provides a searchable history of setting changes
Up to 4H/2C heat pump or 3H/2C conventional systems
Smart Schedule feature programs in seconds for any lifestyle
Works with integrators, including Amazon® Echo™ and Google Home™ for enhanced comfort, control and an even greater connected home experience
Sensi™ Smart Thermostat
1F87U-42WF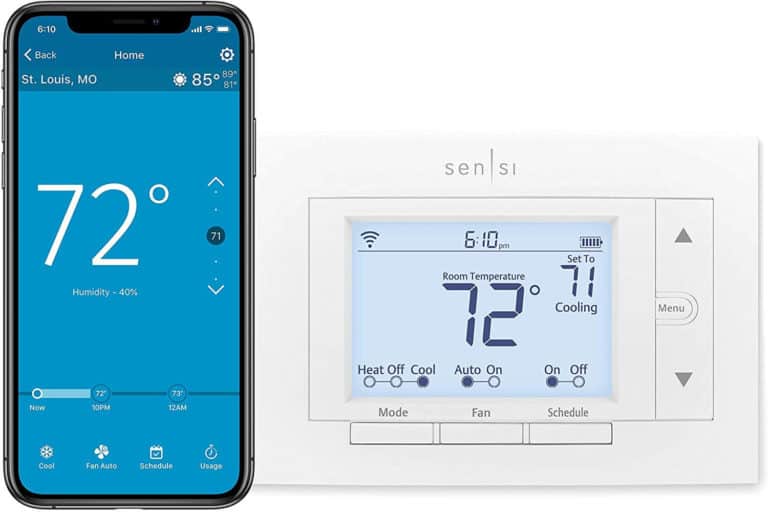 Sensi™ Smart Thermostat is an award-winning system that helps homeowners stay connected to their comfort, and keeps you connected to your customers. It has a "Contractor on Call" feature, which puts your company information at your homeowners' fingertips. Some of the benefits include:
Smart alerts
Easy to install
Easy to connect to Wi-Fi
Smart home compatible
Contractor-on-call
Humidity control
Multiple thermostat control
Circulating fan
Download and go through the PDF below to learn more about the specification and advanced features of Sensi™ Smart Thermostat.
°STELPRO STZW402 | KI™ Z-WAVE
Electronic Thermostat for Smart Home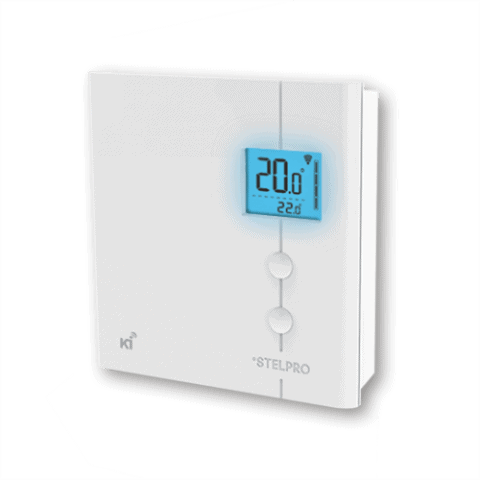 Save smart with the unique Z-Wave electronic thermostat from °STELPRO, designed for your smart home. This thermostat enables you to remotely control your baseboard or convectors from your mobile device and create personalized temperature schedules to save energy use at home. Product benefits include:
Easy integration with a Smart Home hub
Control with mobile application depending on the hub
Energy savings of 10-15% depending on the use
Download the PDF below to learn more about the specifications and advanced features of the °STELPRO STZW402 KI™ Electronic Thermostat for Smart Home.
Smart and Programmable Thermostats in Montreal
At Confort Expert, we offer smart Wi-Fi thermostats to all of our residential and commercial clients in Montréal. Contact us today! We can provide the perfect temperature control system for your property needs.