What's the difference between a heat pump and an air conditioner?
Jusqu'à 12 mois sans intérêt*
Avez-vous besoin d'une évaluation gratuite à domicile?
What's the difference between a heat pump and an air conditioner?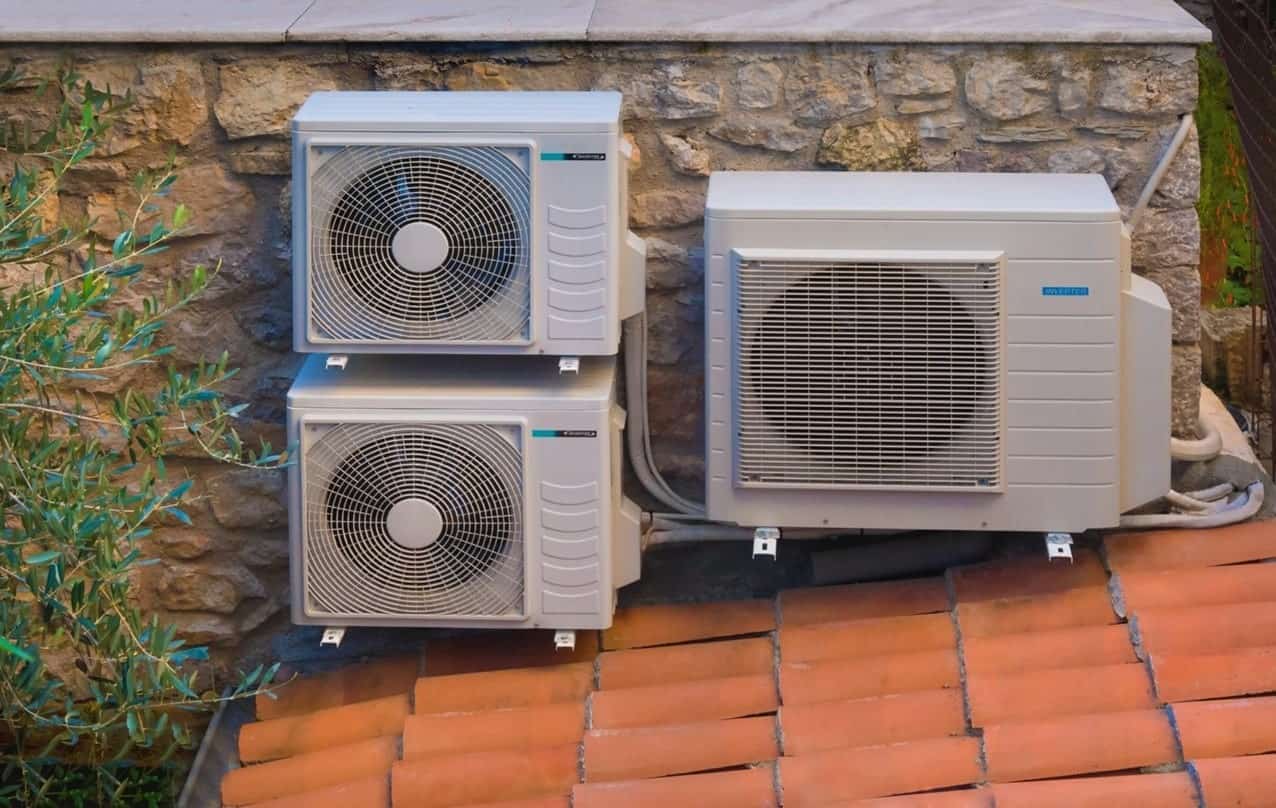 How to choose between a heat pump or an air conditioner
Are you considering getting a wall-mounted (ductless) or central air conditioner? If so, you may be torn between buying a heat pump or an air conditioner. The team at Confort Expert in Montreal and Laval have put together an article explaining the differences between the two to help you make the right choice.
Did you know?
In Quebec, only a certified electrician can install electrical connections on your electrical panel. You could be heavily fined if the refrigeration engineer installs your HVAC appliance and connects it to the electrical panel themself to save money. Stay informed; make sure you know who will be installing the electrical connections.
Similar features
Heat pumps and air conditioners are similar in appearance and are available as wall-mounted and central units. Additionally, central heat pumps and central air conditioners are typically only installed in homes that have existing ductwork.
Air conditioner characteristics
Air conditioners have two main functions: to cool and dehumidify the air inside your home during the summer. This is especially important during heat waves, which are becoming increasingly frequent. Air conditioners are only used a few months out of the year. Therefore, they require very little maintenance and have a long service life.
Heat pump characteristics
Heat pumps offer the same advantages as air conditioners in warm weather. However, they're also equipped with a reversible valve, so you can save on your heating bills during the winter.
When you install a heat pump alongside an oil or natural gas heating system, you can take advantage of Hydro-Québec's dual-energy rate.
Finally, heat pumps are slightly more expensive than air conditioners. However, it's an investment that will save you money in the long run. You can also apply for a government grant to help cover a portion of the purchase price of certain models. This support can make the upfront cost of buying a heat pump much lower than an air conditioner.
Confort Expert: expert advice
Still undecided? The team at Confort Expert in Montreal and Laval can help you make the best choice for your needs. We'd even be happy to visit your home free of charge and provide you with recommendations and an estimate. We proudly carry brand-name appliances and install them per industry standards. In short, we're a full-service HVAC contractor. Contact us to make an appointment or ask us any questions you may have. We'd be happy to answer them!
Did you know?
In Quebec, heat pumps are more popular than air conditioners. This is largely because Quebec has some of the best electricity rates in the country.