The advantages of converting from gas to electric heating
Up to 12 months, no interest*
Do you need a free in-home
evaluation?
The advantages of converting from gas to electric heating
Hydroelectricity is a clean, renewable and affordable form of energy. At Confort Expert, we encourage our clients in Montreal and the surrounding areas to convert their natural gas heating system to one that runs on electricity. In this article, we share some of the advantages of having an electric heating system.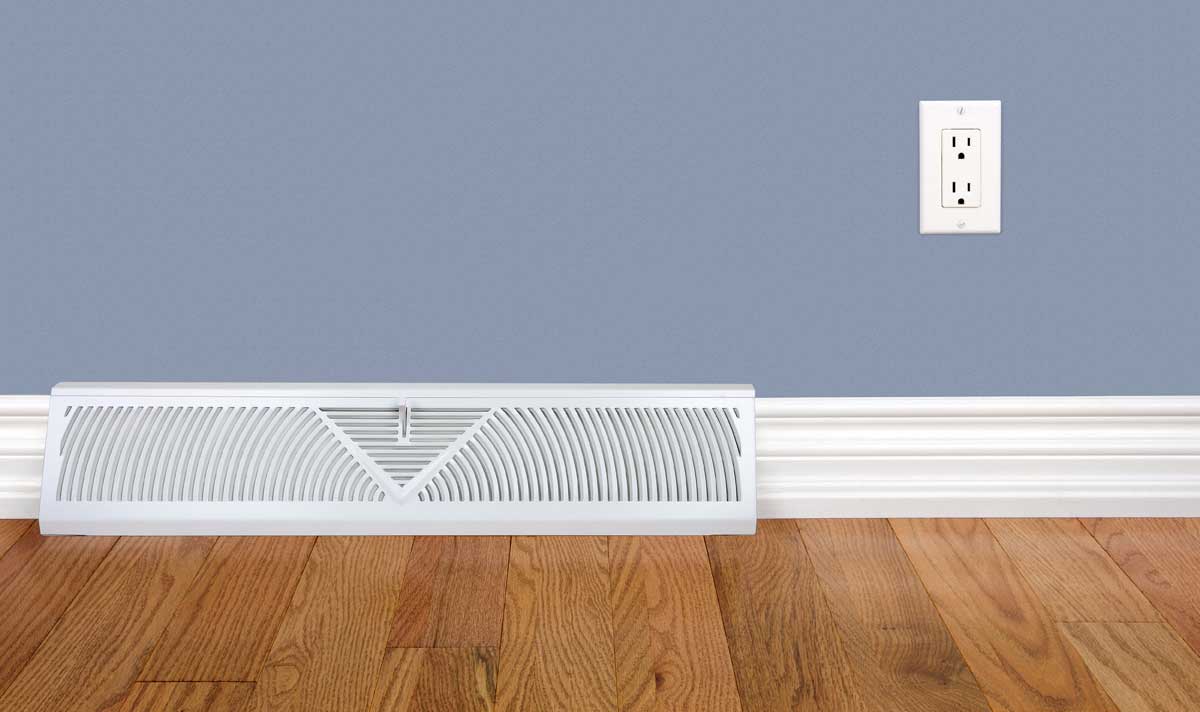 It's eco-friendly. With an electric furnace, you can shrink your household's carbon footprint. If protecting the environment is important to you, don't wait until your natural gas heating system is old or broken before replacing it with an electric one.
It takes up less room. An electrical furnace is smaller than a gas one. In addition, it doesn't require an oil tank and you don't need to spend money on delivery service.
It's easy to install and maintain. Electric furnaces can be connected to the same air ducts or hot water lines as your existing system, which simplifies the installation process. Plus, they require much less maintenance than a gas or wood heating system (no combustion or chimney to clean). All that's required is a professional inspection once every three years.
It'll lower your insurance premiums. Do you want to reduce the cost of your home insurance? Converting to an electric heating system can earn you major discounts.
GET GOVERNMENT REBATES. Until December 31, 2020, programs such as Chauffez vert and Rénoclimat will offer financial assistance worth up to $2,275. This offer ends December 31, 2020. Determine if you meet the eligibility criteria for these programs, as they can help you save substantially on your upgrade.
Our electric furnaces
The electric furnaces we carry at Confort Expert (from the brands Stelpro, York and Amana) have state-of-the-art motors and offer high energy-efficiency rates. These models are quiet, have multiple fan settings and uniformly heat every room in your house. Likewise, our Thermo 2000 BTH ULTRA electric boilers offer superior indoor comfort.
Our furnace conversion services
You can count on our team to convert your heating system from gas to electric. During their visit, our experts will carefully install your old furnace (and later safely dispose of it). We'll then install your new system with the utmost attention to detail. One of our master electricians can also replace your electrical outlet if it doesn't have sufficient wattage.
At Confort Expert, we care about our customers in the Greater Montreal area. Contact us to learn more about our furnace conversion services as well as our financing programs.