What is Hydronic Heating?
Up to 12 months, no interest*
Do you need a free in-home
evaluation?
What is Hydronic Heating?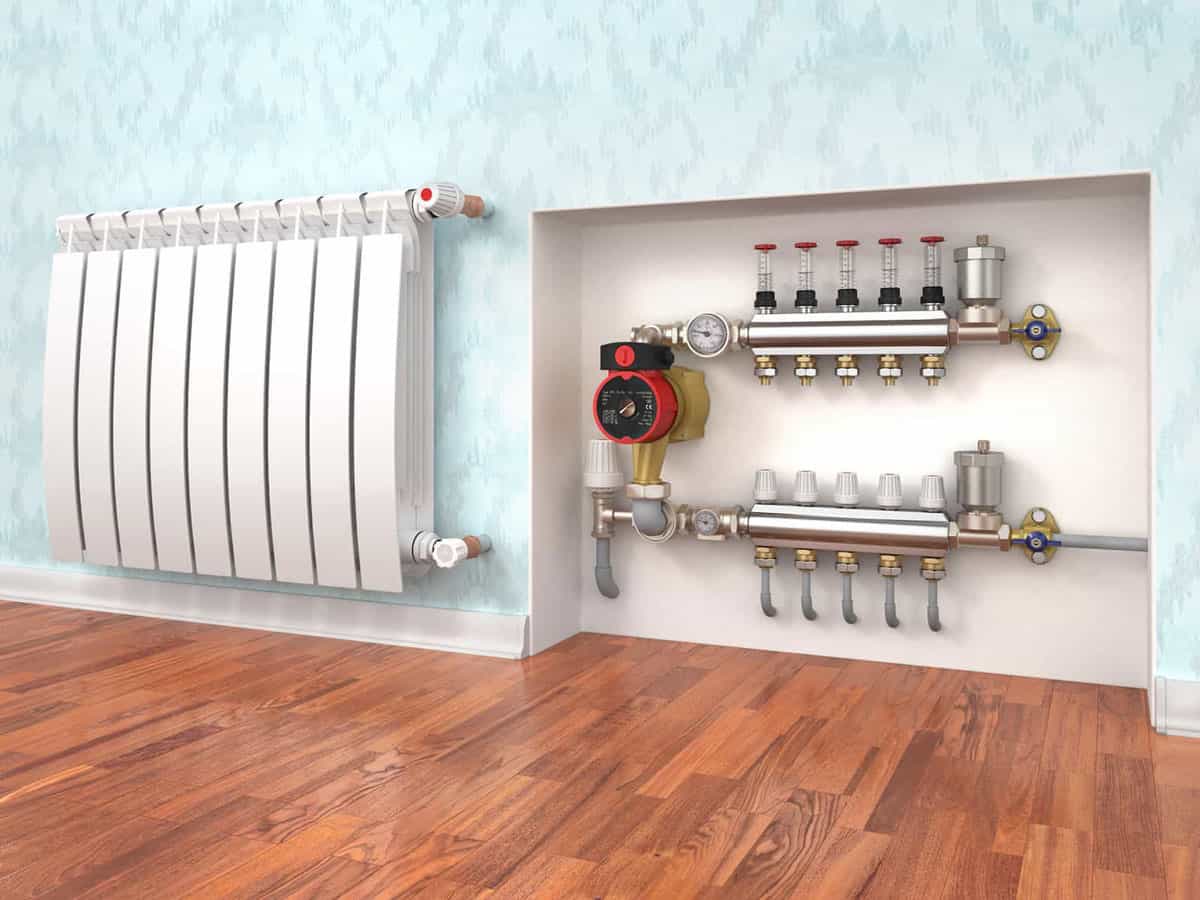 Heating systems are essential in Quebec, and there's no shortage of heating appliances to keep your home comfortable year-round. The variety of options can make it difficult to choose the right system for your home. The team at Confort Expert in the Greater Montreal area can advise you on heating solutions and inform you about the dual-energy grants available to you. Keep reading to learn more about hydronic heating and find out if this solution is right for you.
Hydronic heating systems heat your home using hot water. The water is heated by an electric, natural gas or oil-fired boiler, and then circulated through copper or steel pipes to radiators throughout your home. The cooled water is then returned to the boiler to be reheated before returning to the same circuit.
The Advantages
Hydronic heating has numerous advantages, including:
It saves money over time, provided the system is well-maintained.
It heats objects, not air, which avoids stirring up dust and allergens.
It evenly distributes heat throughout every room in your home for optimized comfort.
It's quiet and won't disrupt your sleeping schedule or daily activities.
It doesn't require a lot of maintenance. All that's needed is an annual inspection and the occasional visit from an HVAC expert if something goes wrong.
What's the Expected Efficiency?
The efficiency of your hydronic heating system depends on what type of boiler is used to heat the water. For example, electric boilers are 100 per cent efficient, and gas-fired boilers aren't far behind. Oil-fired units, on the other hand, typically aren't found in hydronic systems because they're less efficient. However, several other factors may influence which type of boiler you choose to use. Check out this previous blog post to learn more.
Do you want to know if hydronic heating is right for you? The team at Confort Expert can help you select the best heating solution and save you money and energy in the long run. Do you have questions about dual-energy grants in the Greater Montreal area? Contact us to learn more.