Where's the best place to install a mini-split air conditioner?
Jusqu'à 12 mois sans intérêt*
Avez-vous besoin d'une évaluation gratuite à domicile?
Where's the best place to install a mini-split air conditioner?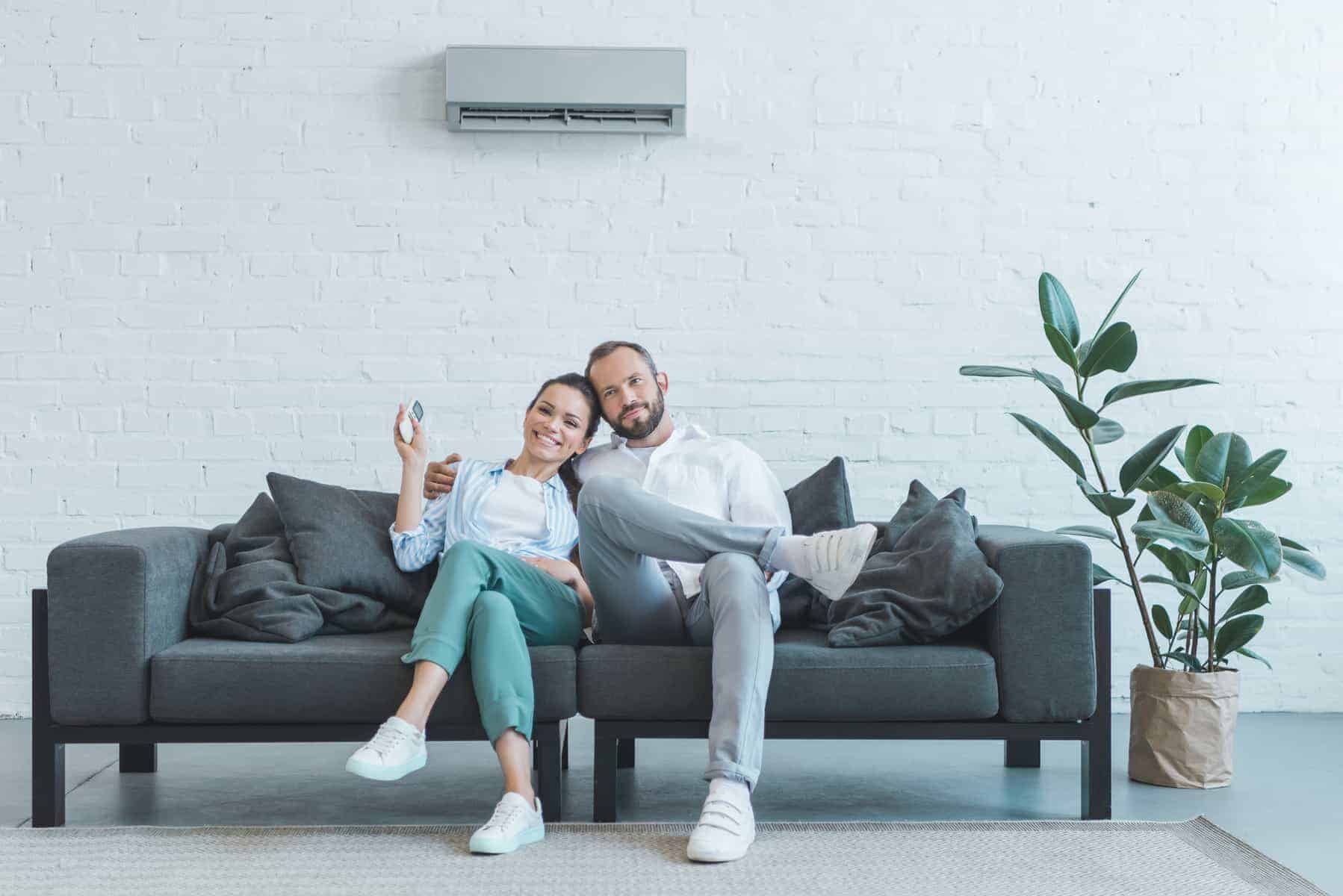 Are you thinking about investing in a ductless air conditioner, commonly known as a mini-split? At Confort Expert in Montreal, our experienced team knows a thing or two about air conditioning! In this article, we outline the elements to consider when determining the most appropriate place to install this device.
Firstly, ductless mini-split systems can be configured in multiple ways. You can have one or several indoor air-handling units fed by a single outdoor compressor. The mini-split's job is to maintain a comfortable temperature in every room of your home. The compressor inside the unit ensures optimal comfort throughout the year by adjusting the heating and cooling functions.
Elements to consider
Installing a mini-split air conditioner is relatively straightforward. Unlike a central cooling system, the location of the indoor unit isn't dictated by ductwork. However, since the indoor unit is visible, it's important to carefully consider where to place it.
The best location for a mini-split air conditioner is one that allows the unit to circulate air as efficiently as possible. Additionally, the air filter should be easily accessible so it can be cleaned regularly. Moreover, the indoor air handler should be placed where it can easily be connected to the outdoor unit and facilitate the installation of the condensate drain.
It's also important to consider the location of the outdoor unit. Ideally, it should be placed at a reasonable distance from the indoor unit, on a hard, flat surface. There must also be enough space for adequate air circulation.
Mini-split air conditioners are generally recommended for room additions, new builds, converted spaces and older, ductless properties. They can also be used as a complement to a forced-air system.
It's best to mount your air conditioner on a vertical outdoor wall at the manufacturer's recommended distance from the floor or ceiling to maximize its performance and efficiency. Place it away from heat sources and in a place where air circulation is optimal.
Trust Confort Expert for expert installation
For the best results, nothing beats the know-how of a professional. An experienced technician can evaluate your situation and recommend the ideal place to install your air conditioning unit. If you live in Montreal or the surrounding area and are looking for a company specializing in air conditioning systems, choose Confort Expert without hesitation. Contact us today for more information.