Which size of heat pump to choose: assessment and advice
Jusqu'à 12 mois sans intérêt*
Avez-vous besoin d'une évaluation gratuite à domicile?
Which size of heat pump to choose: assessment and advice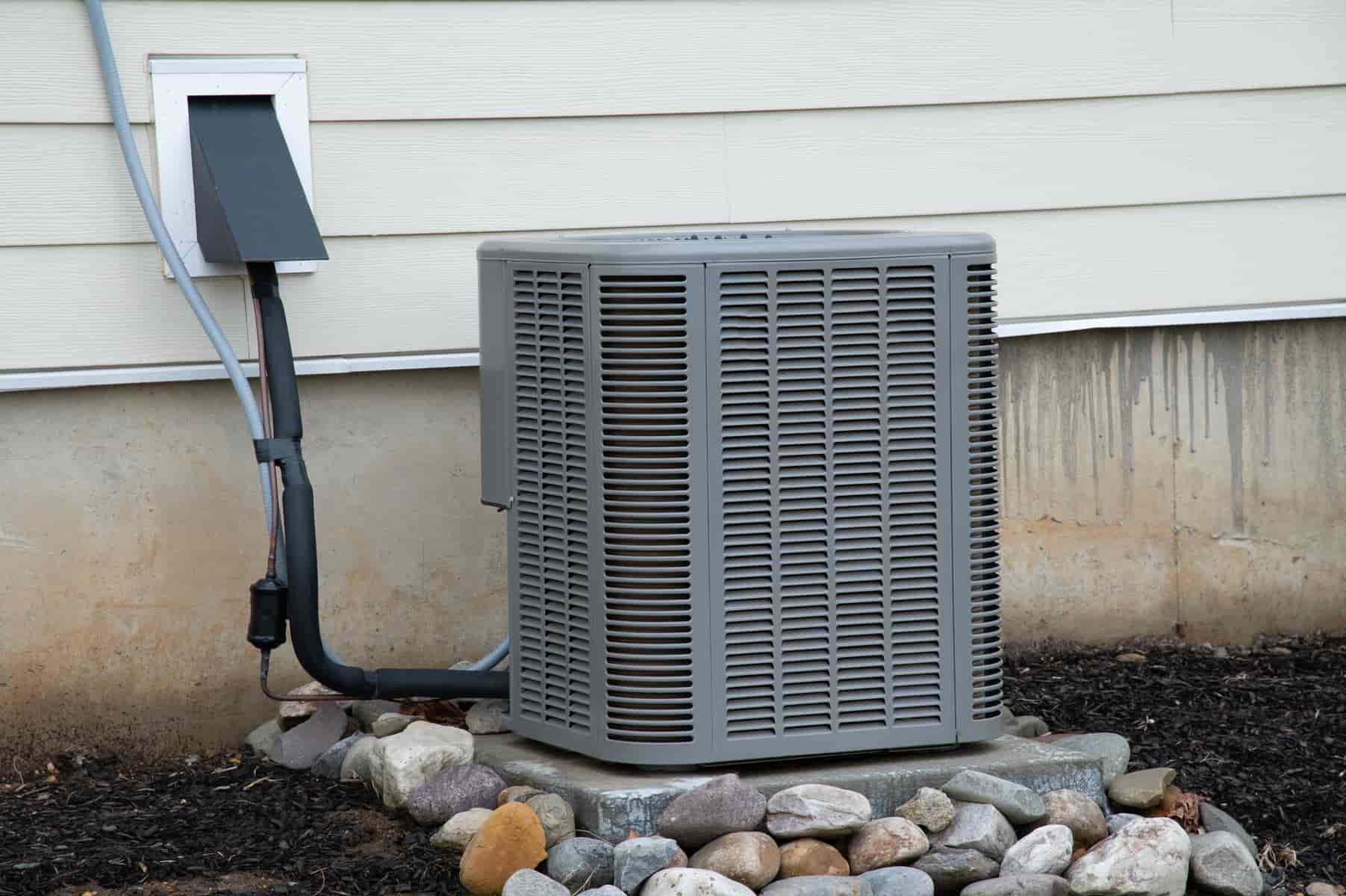 You've probably heard about the many advantages of heat pumps. Investing in this type of system requires you to do a bit of research to ensure you select the right model. The team at Confort Expert in Montreal has put together a short guide on the elements to consider when determining what size heat pump to purchase. They've also included information about the grants offered by Énergir and Hydro-Québec on the purchase of a new heat pump.
Calculating the capacity
You must consider several factors when determining a suitable BTU capacity for your new heat pump. You should always calculate according to the surface area of the rooms that the air reaches, not the total surface area of the home.
Wall-mounted heat pump
For a wall-mounted heat pump, you should calculate approximately 1,000 BTUs per 100 square feet. In general, a 1,200-square-foot home requires a 12,000-BTU unit. If your space is particularly small, you could choose a lower-capacity unit, say 9,000 BTUs, to achieve the same result. However, if your home has very high ceilings and lots of windows, you may need a more powerful unit, possibly 15,000 BTUs.

That said, the capacity varies according to the type of heat pump and the number of units. A heat pump with only one unit (mono-split) is perfect for large open areas. Mono-splits have a capacity between 9,000 and 18,000 BTUs. However, a multi-zone heat pump is more suitable for homes with several floors and closed-off rooms. This option can require up to 36,000 BTUs of power.

Central heat pump
The capacity of a central heat pump is calculated in metric tons, with one metric ton corresponding to 12,000 BTUs. Our Experts say you should calculate approximately one metric ton per 750 square feet.

For a 1,500-square-foot home, you need a heat pump of two metric tons. You could require a 2.5-metric-ton unit if your home's insulation is subpar or has several windows. Depending on the size of your home, you can expect to need a unit with a capacity between 24,000 and 60,000 BTUs.
Grants for dual energy
Dual-energy homes with heat pumps can use electricity as the primary energy source (about 70%) and for example natural gas as a backup source during cold weather when electricity demand is very high. You could qualify for generous grants by switching to dual energy: learn more.
The heat pump pros are at Confort Expert
Do you want to take advantage of the benefits of a wall-mounted or central heat pump and save money with a grant from Hydro-Québec or Énergir? You can trust our consultants in Montreal to select the right unit for your needs. Contact us today for a quote.