What accessories are available for central heating and air-conditioning systems?
Up to 12 months, no interest*
Do you need a free in-home
evaluation?
What accessories are available for central heating and air-conditioning systems?
Do you have a central heating and air conditioning system in your home? Did you know that there are various accessories you can purchase to enhance the quality of your indoor air? As an HVAC contractor in the Greater Montreal area, Confort Expert's professionals know all about the benefits of air exchangers, humidifiers and air purifiers. Learn more in this article.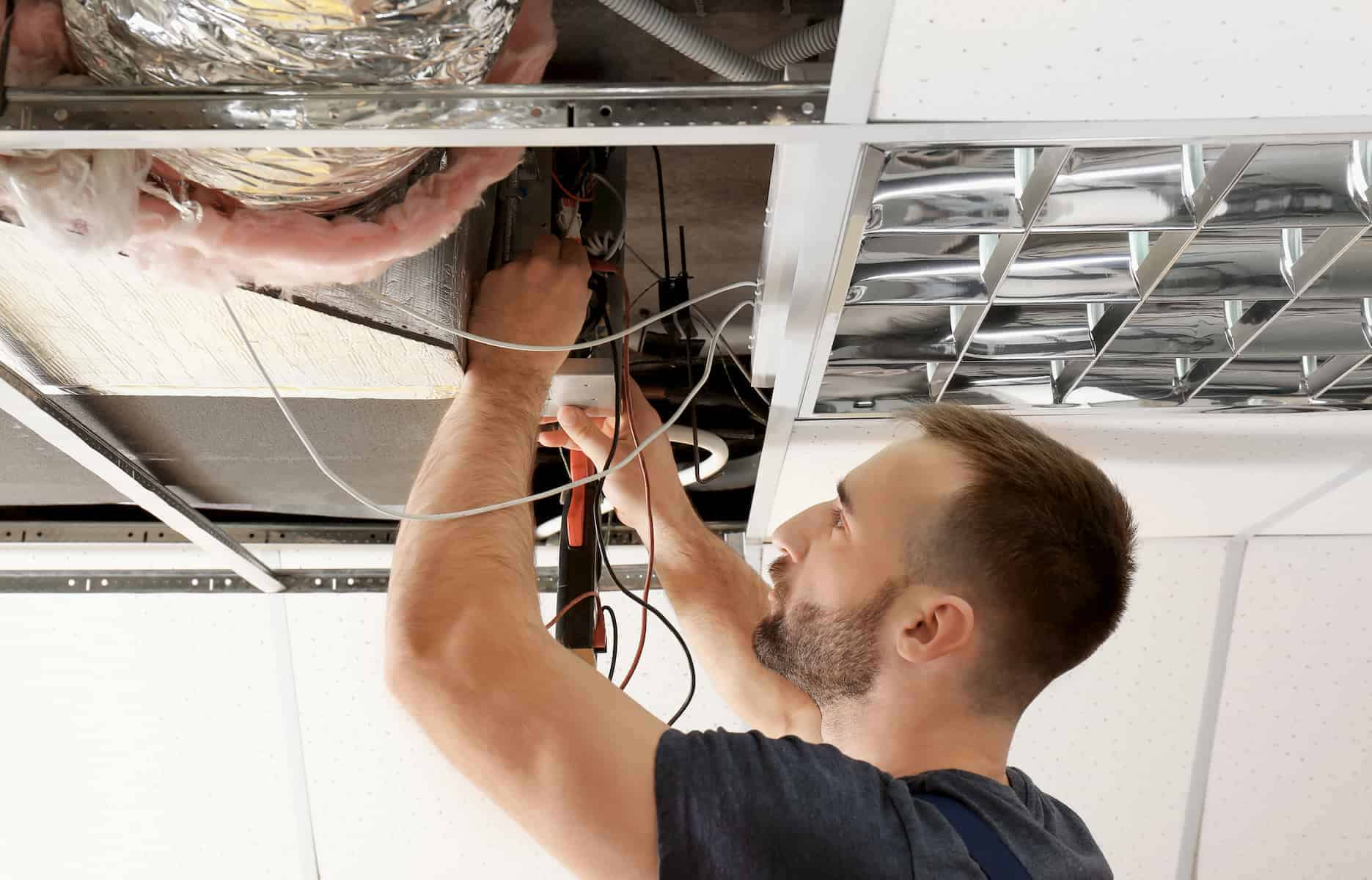 Air exchanger
An air exchanger is a device that removes stale air, humidity and pollutants from inside your home and replaces it with filtered outdoor air. This accessory is essential for modern homes because they're typically extremely airtight. Here are the main advantages of investing in an air exchanger:
• It prevents mould growth;
• It provides healthy, natural ventilation;
• It continuously optimizes your indoor air quality;
• It's easy to maintain;
• It doesn't use much energy.
Humidifier
A humidifier is used to maintain the appropriate level of humidity in your home by evaporating water. According to Health Canada, the humidity in your home shouldn't drop below 30 per cent in the winter. Breathing air that's too dry can lead to various health issues, such as sinus irritation and dry eyes. What's more, without the proper humidity level, floors, moldings and woodwork can crack and become damaged. Here are some of the advantages of installing a humidifier:
• It's easy to install on central heating and air-conditioning systems;
• It can be adjusted to your desired comfort level;
• It distributes humidity evenly throughout every room in your home;
• It uses very little water.
Air purifier
An air purifier is a device that purifies your indoor air by eliminating pollutants, allergens and other contaminants like pollen, smoke, dust and chemical particles. This state-of-the-art accessory uses lamps, filters and catalysts to improve the quality of the air you breathe. Here's an overview of some of the benefits of installing an air purifier:
• It reduces the contaminant levels in your indoor air to a minimum;
• It decreases the risk of viral and bacterial infections;
• It helps prevent allergy symptoms and asthma;
• It improves the air quality throughout your entire home;
• It removes unpleasant odours.
At Confort Expert, we carry all the accessories you need to improve the air quality in your home. The products we supply come from brands renowned for their reliability, including Lennox, Sanuvox and Honeywell.
Accessories to improve the air quality in your home
To keep your family healthy, it's important to schedule regular maintenance of your central heating and air conditioning system and invest in high-quality accessories to optimize it. Do you want to purchase a high-performance humidifier or air purifier, or have an air exchanger installed on your property? The HVAC team at Confort Expert in Montreal has everything you need. Make an appointment today.