What is a residential air exchanger?
Jusqu'à 12 mois sans intérêt*
Avez-vous besoin d'une évaluation gratuite à domicile?
What is a residential air exchanger?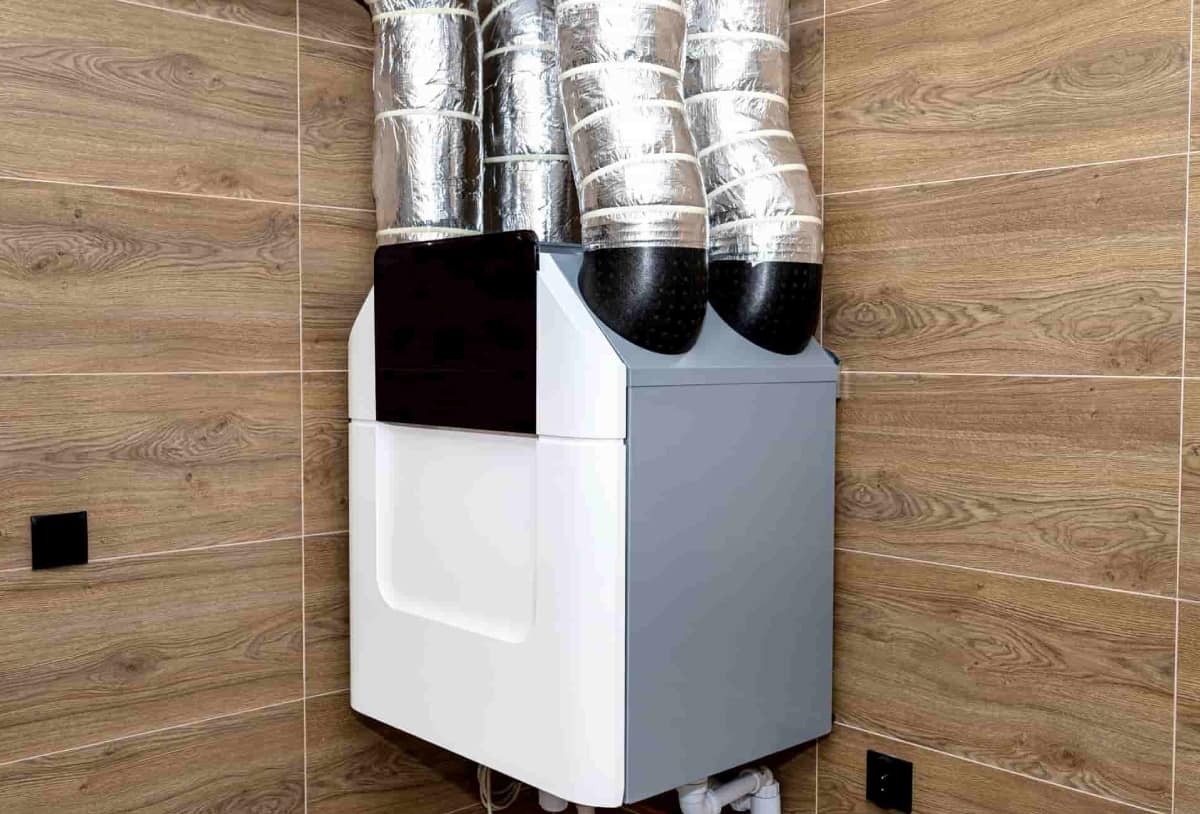 The quality of houses has evolved significantly over the years. New builds have better insulation, which limits air circulation, causing pollutants to remain trapped within your home. At Confort Expert, we serve customers in the Greater Montreal and Gatineau areas and understand the importance of installing an air exchanger in your modern, airtight home. Here's all you need to know regarding air exchangers.
What's an air exchanger?
An air exchanger is a box consisting of two sections: one that moves air into your home and another that pushes air out. A centrally located ventilator draws polluted air from inside your home and expels it outdoors. The same process brings fresh outdoor air into your home through ventilation ducts.
An air exchanger can also be equipped with a heat recovery ventilator (HRV) or energy recovery ventilator (ERV). An HRV replaces interior air and humidity with fresh outdoor air, while recovering a certain percentage of the internal heat. It should be turned off in the summer to limit excess heat and moisture. An ERV works similarly, but it retains some interior humidity and can be used year-round.
What purpose does it serve?
Interior air is two to five times more polluted than outdoor air. Airtight constructions trap dust, pollen, mould, bacteria and volatile organic compounds (VOC) inside your home. An air exchanger effectively and efficiently removes pollutants and humidity that cause these particles to thrive, without having to open windows.
Air exchangers are essential because they reduce the risk of illness and respiratory problems, reduce mould growth and eliminate odours. They enable everyone living in your home to enjoy a cleaner, more comfortable quality of life.
Which air exchanger should you choose?
The choice of an air exchanger depends on several factors. You should, among other things, consider your budget and your living needs / habits, such as the number of occupants, the presence of individuals who smoke or have allergies, the rate at which humidity accumulates in your home , etc.
Are you looking to replace your old air exchanger or install a new one? Do you need help deciding on the best model for your needs? At Confort Expert in the Greater Montreal area, our experts can recommend a quiet, energy-efficient, low-maintenance air exchanger and provide quick installation. Contact us for a free at-home estimate.